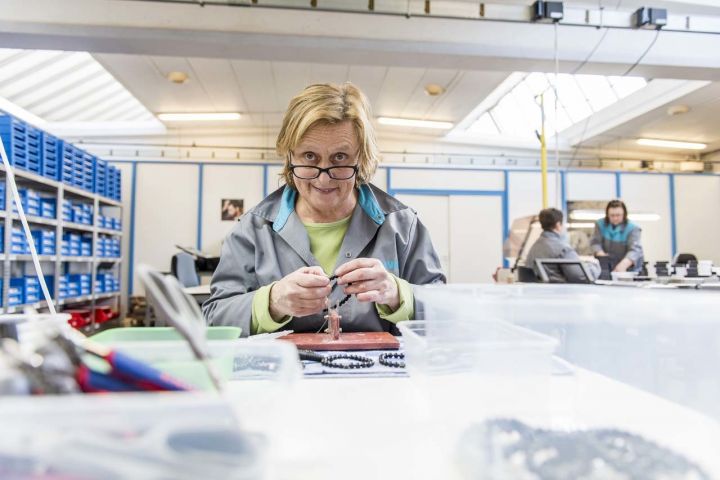 Manual packaging, yes please!
We are also happy to offer you the necessary support with manual work.
Because there are orders that, due to a limited order size or time constraints, cannot be cost-effectively automated. We will have these handled by our skilled employees.
The result remains craftsmanship performed in a professional working environment. This allows us to process manual orders in time, at a high quality and at competitive prices.
Some applications:
Production lines for mounting, assembly and recycling, provided with pneumatic and electric connections
Sorting work
Repacking of goods, liquids,...
Application of neck hangers
Checking, sorting and reprocessing of blocked stocks due to production errors
Compiling assortments and promotional sets
Preparatory folding
Conditioning work
...
Would you like to outsource packaging work or other activities?
Contact us for an appointment or quotation.