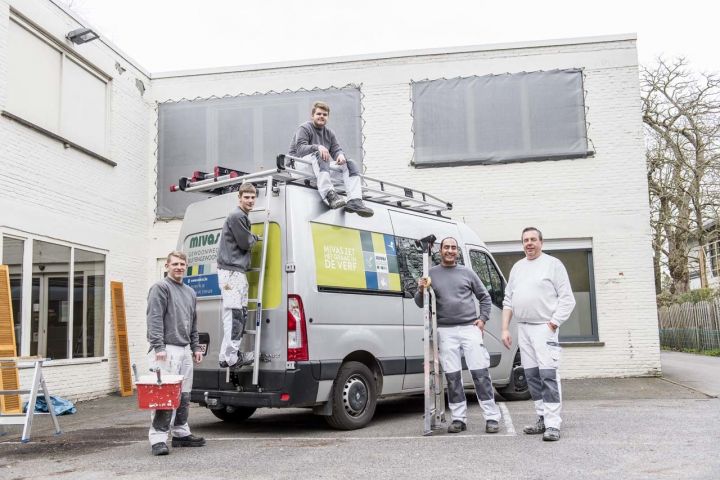 Highlighting our painters
MIVAS also has a flexible painting department. Public authorities, schools, companies and individuals make use of it.
We are a reliable partner that distinguishes itself through good communication, cleanliness and high-quality craftsmanship. We guarantee a great finish, with an eye for detail, according to the wishes of our customer.
Let us handle your infrastructure as well. Social housing, classrooms, but also garden houses and fencing ... we paint almost everything.
Would you like to outsource your painting work?
Contact us for an appointment or quotation